GUTTA ITALY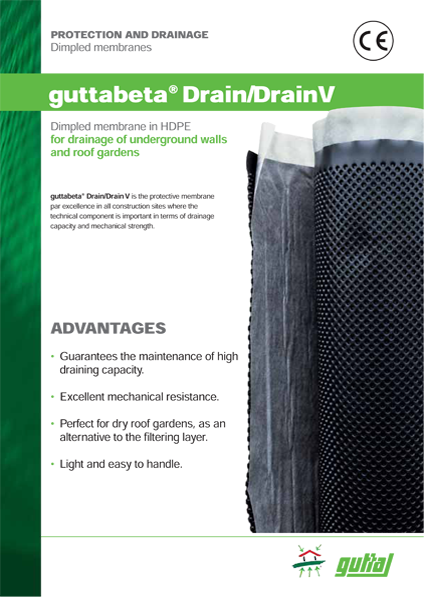 Dimpled membrane in HDPE
for drainage of underground walls
and roof gardens
guttabeta® Drain/Drain V is the protective membrane
par excellence in all construction sites where the
technical component is important in terms of drainage
capacity and mechanical strength.
ADVANTAGES
Guarantees the maintenance of highdraining capacity.
Excellent mechanical resistance.
Perfect for dry roof gardens, as an
alternative to the fi ltering layer.
Light and easy to handle.